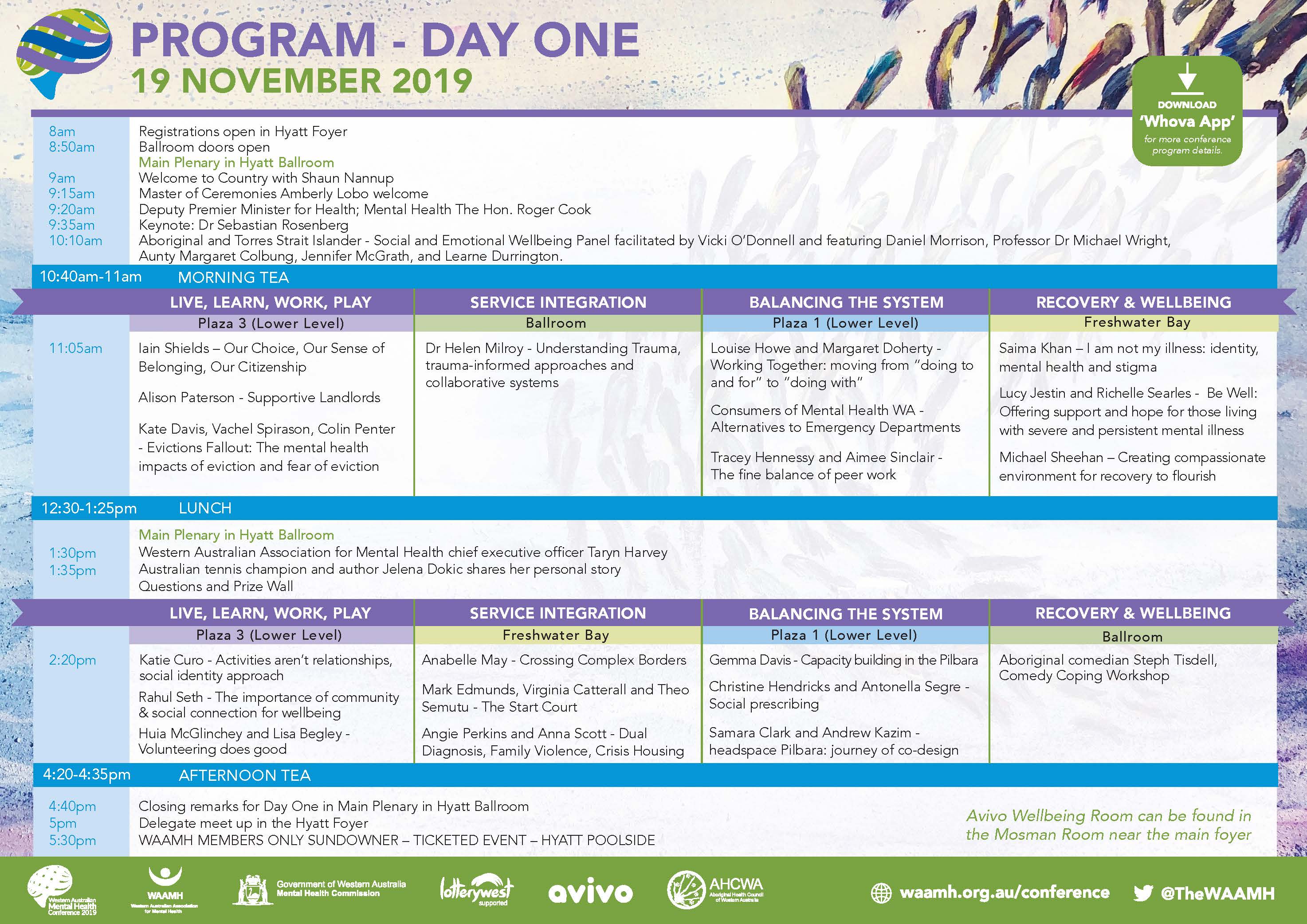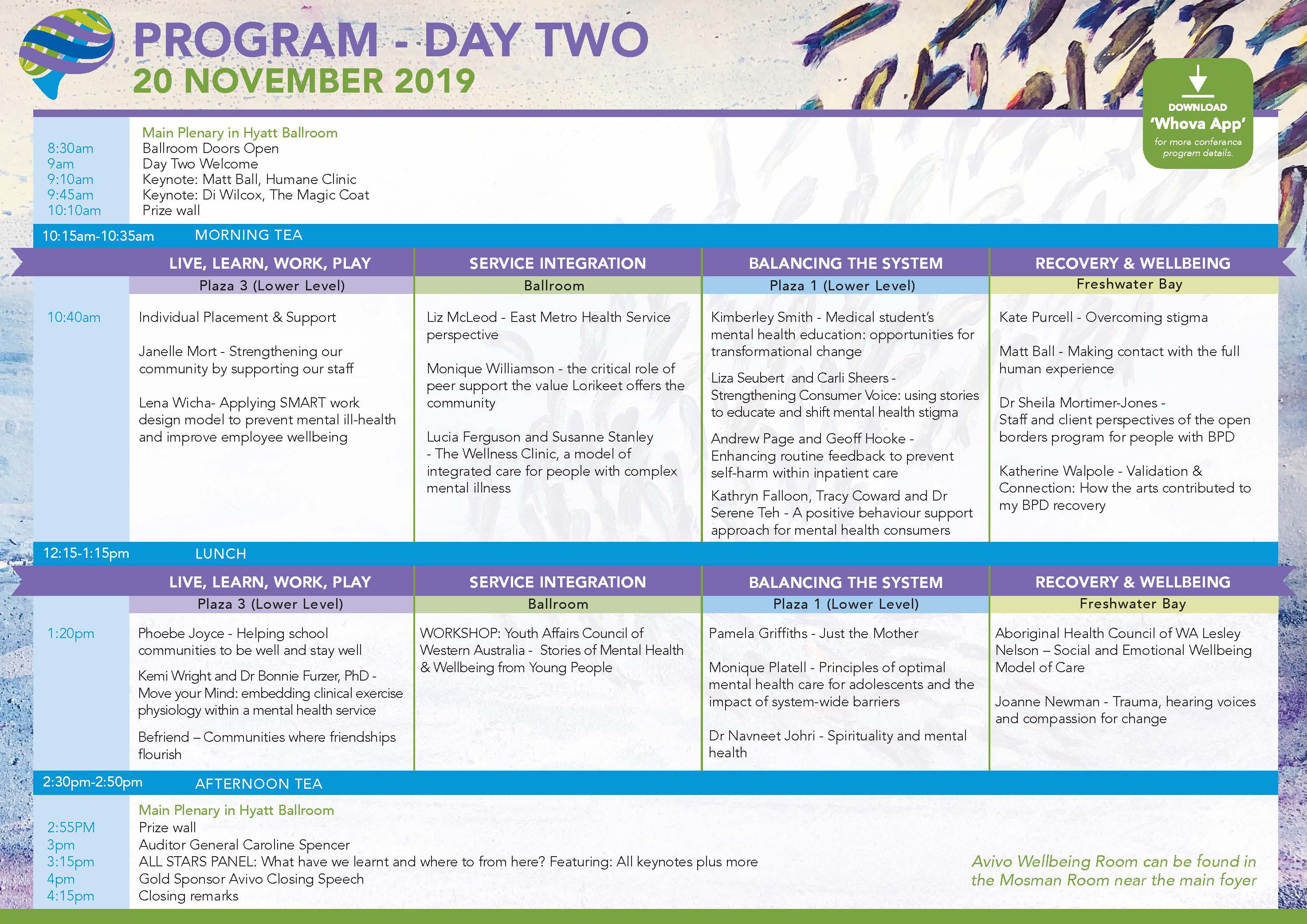 DOWNLOAD CONFERENCE PROGRAM [PDF].
DOWNLOAD CONFERENCE HYATT SITE MAP [PDF]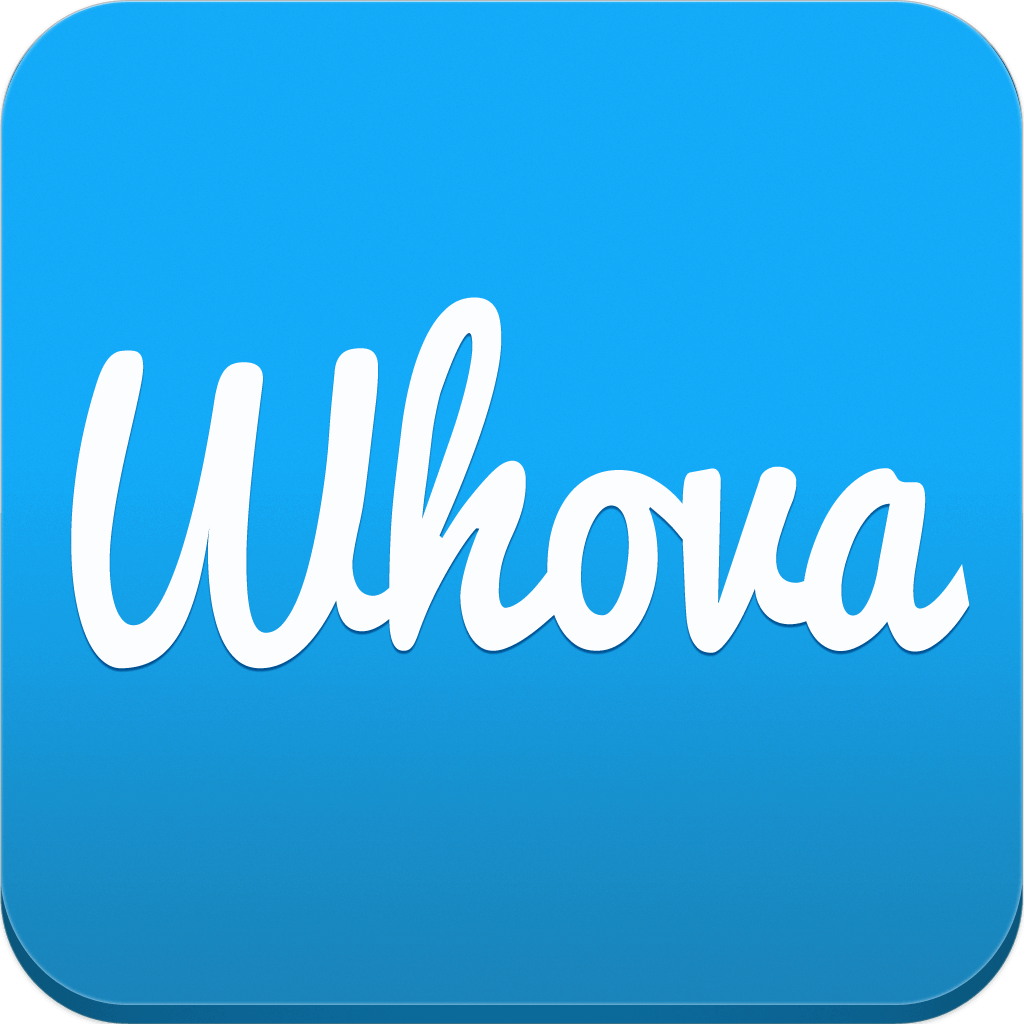 Download the free Whova conference App and select "WA Mental Health Conference 2019". From here you should be able to enter your email address or request to join. Delegates have been emailed instructions and password to access the App. Here you can read all the speaker bios and more details about each session, plan your day, orientate yourself, and discover extra activities and exhibitors.
The App also allows you to receive real time updates, notifications reminders, directly from the conference organisers.

Live discussion

Join the conversation as it happens live on Twitter, by following and tagging @TheWAAMH and using #strongertogether There is also a live discussion board in the Whova conference App, where you can connect with other delegates directly and send questions to our speakers.
Keynote speakers

Read about all our keynotes here, including Steph Tisdell, Jelana Dokich, Vicki O'Donnell, Dr Sebastian Rosenberg, Shaun Nannup, Di Wilcox, Matt Ball, Dr Helen Milroy, and MC Amberley Lobo.
Conference highlights
Aboriginal and Torres Strait Islander Social and Emotional Wellbeing panel facilitated by Aboriginal Health Council of WA chair Vicki O'Donnell and featuring Mental Health Commissioner Jennifer McGrath, WA Primary Health Alliance Learne Durrington, Wungening Aboriginal Corporation CEO Daniel Morrison, Curtin University Associate Professor Dr Michael Wright, and Noongar Elder Aunty Margaret Colbung.
Wellbeing and Chill Out Zone thanks to the support of Avivo
Young people and mental health 'free-form' workshop brought to you by Youth Affairs Council of WA
Comedy Coping Workshops with Aboriginal comedian Steph Tisdell
Friends in the foyer – a meeting spot for anyone wanting to connect and network at the end of day one (alcohol not supplied by the conference)
Conference App for your smart phone or device - stay connected, access the program anytime / anywhere and loads of other cool discussion, resources and sharing tools. Send questions to keynotes in real time - if you are registered to attend you can access the program via the App from 18 November 2019.
Exhibition and stalls displaying contemporary mental health resources, services and information
Live painting mural and Slam Poetry
Delicious buffet lunch, juice, coffee and tea all included
Media Room
WAAMH members-only poolside sundowner


Conference theme
Strengthening our community
Conference streams
Live, learn, work, and play: Addressing social determinants and population-based challenges.
Recovery & welbeing: Specialised presentations focussed on sub-populations and their needs.
Balancing the system : Focussed on keeping people well and returning to better health
Service integration: Exploring complex sector issues and systemic responses.


Who will be there?
The conference program will appeal to a diverse range of delegates including people with lived experience as a consumer, carer or family member; professionals and clinicians from primary health, private sector and non-government organisation services; funding bodies; policy makers; mental health educators and advocates; and people whose work relates to mental health, human resources and/or occupational health and safety.

---