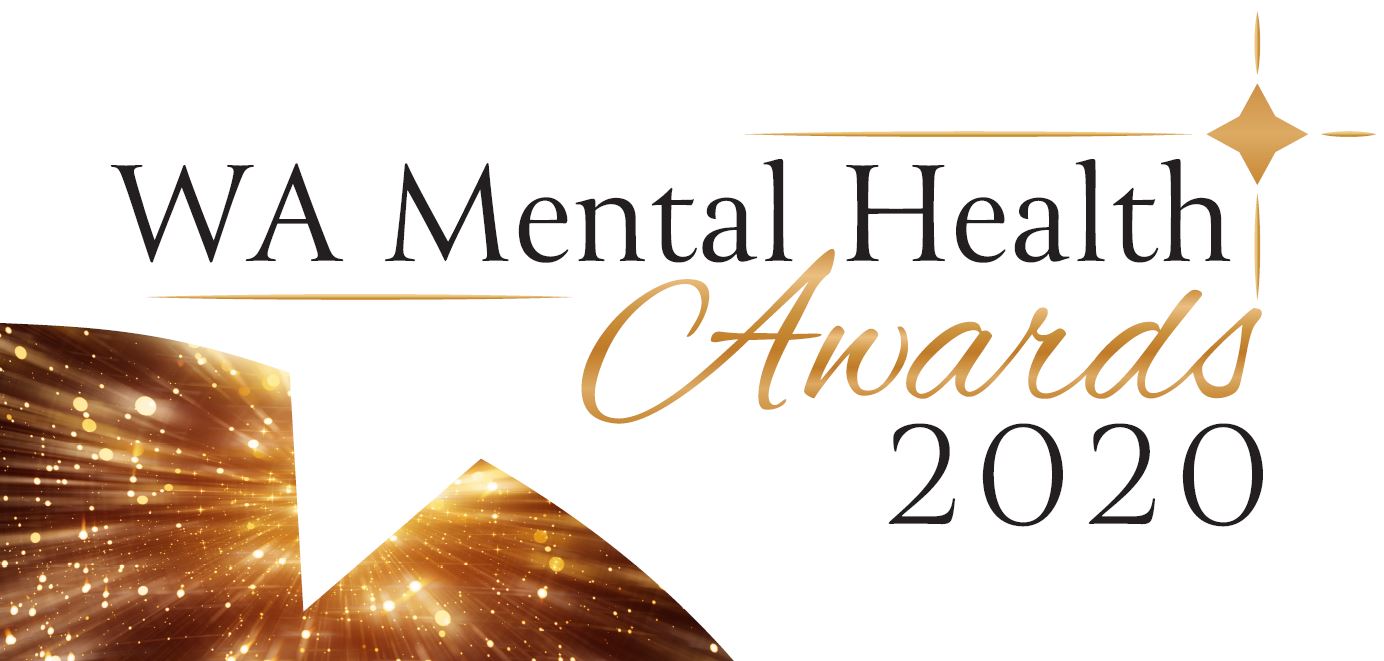 Congratulations to the all of the Winners of the 2020 Mental Health Awards
Chamber of Minerals and Energy Mentally Healthy Workplace Award
Mental Health News Media Award
Even Keel Bipolar Support Association Diversity Award
South West Aboriginal Service
Commissioner for Children and Young People Mentally Healthy Education Award
North Albany Senior High School
Ocean Road Primary School
Act-Belong-Commit Mental Health Employee Volunteer Excellence Award
Lifeline WA Promotion or Prevention Award
Innovation for Change Award
Mercy Community Services
Ruah Community Services
Mental Illness Fellowship of WA Lived Experience Impact & Inspiration Award
To view the photos from the Awards evening visit the Western Australian Association for Mental Heath's Facebook page by clicking here
The Finalist have been announced!
The judging is complete and the results are in!
We are thrilled to announce the finalists of the 2020 Mental Health Awards. Congratulations to the following people and organisations:
These are in no particular order
Chamber of Minerals and Energy Mentally Healthy Workplace Award
Fortescue Metals Group

St John of God Mt Lawley

Sodexo

Northern Star Resources
Mental Health News Media Award
ABC Radio Perth
Out in Perth
Even Keel Bipolar Support Association Diversity Award
Spectrum Group
Bella Broadway
South West Aboriginal Service
Clough
Commissioner for Children and Young People Mentally Healthy Education Award
SMYL Community College
North Albany Senior High School
Kinross Primary School
Ocean Road Primary School
Act-Belong-Commit Mental Health Employee Volunteer Excellence Award
Ashly Grabski
Juana Terpou
Lorenzo Martinez
Jenny Cramer
Lifeline WA Promotion or Prevention Award
Radiance Network
The Wellbeing Zone
Youth Focus
ALIVE & Kicking Goals
Innovation for Change Award
Headspace Pilbara Hub
Mercy Community Services
Mental Health Homeless Pathway Unit
Ruah Community Services
Mental Illness Fellowship of WA Lived Experience Impact & Inspiration Award
Katherine Houareau
Julian Pace
Ingrid Bentsen
Virginia Catterall
Congratulations to all of this years finalists and thank you to everyone who nominated!
About the Awards
The Western Australian Mental Health Awards 2020 will celebrate individuals and organisations that made an outstanding contribution to mental health in the calendar year of 2019.

The awards aim to recognise and reward the achievements of those who demonstrate excellence, innovation, and initiative in supporting consumers of mental health services, their families, and carers; and showcase best practice in WA's mental health sector to inspire others.
The Awards are hosted by the Western Australian Association for Mental Health, with the support of the WA Mental Health Commission. The Awards aim to:
Recognise and reward the achievements of those who demonstrate excellence, innovation and initiative in supporting carers and consumers of mental health or their local community (including workplaces)

Showcases the achievements of the mental health sector in WA

Inspire others to strive for excellence

Promote positive messaging around mental health, breaking down stigma and starting conversations for healing and recovery
Award Categories
Hashtag: #timetoshine
Twitter: @TheWAAMH
Facebook: WA MentalHealth

THE 2019 WINNERS ....
News Media Award
For excellence in journalism and reporting on mental health.

Rhianna Mitchell, Seven West Media

Diversity Award
For an individual, organisation or group that embraces diversity and promotes inclusion, with an initiative that benefits a particular population group, i.e youth, CaLD, seniors, Aboriginal, LGBTI.

Perth Inner City Youth Service
Innovation for Change Award presented by Lotterywest
For outstanding innovation driving change for better mental health.
Aboriginal Males Healing Centre
Employee Excellence Award presented by Eric Dillon Consulting
For outstanding contribution to mental health in WA by an individual employed or volunteering within the sector.

Dr Anand Deshmukh, WA Country Health Service, Pilbara and Shivani Lala, Southern Cross Care
Prevention & Promotion Award presented by Lifeline
For outstanding contribution to prevention and/or promotion in mental health.
Mentally Healthy WA
Education Award
For education institutions that encourage good mental health for its students, staff and volunteers.

Coodanup College
Mentally Healthy Workplace Award presented by Chamber of Minerals and Energy
For a workplace that encourages good mental health for its staff.

Macmahon Holdings
Lifepath Psychology Consumer Impact Inspiration Award
For outstanding contribution to mental health in Western Australia by an individual who identifies as having a lived experience.

Hayley Solich
Thanks to everyone who joined us the Awards Gala.
Photos are up on WA Association for Mental Health's Facebook page!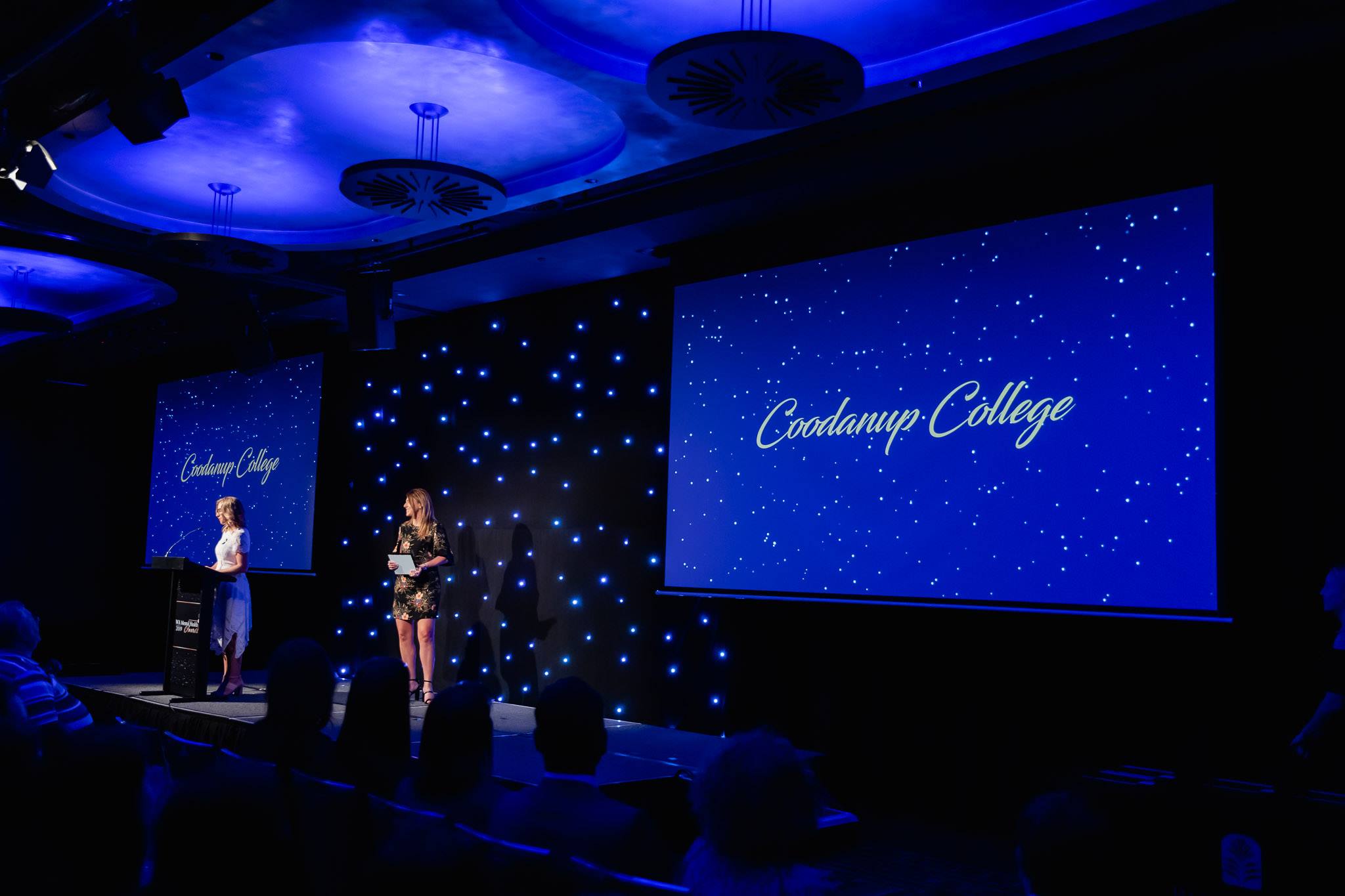 ---