Mental Health Promotion
WAAMH's longest running and most recognised annual community event is WA Mental Health Week, more recently coordinated with support from the WA Mental Health Commission, however we also actively promote positive attitudes towards mental health all year round in the wider community, and take part in other awareness initiatives which promote or contribute to better mental health and wellbeing.
We aim to inform and educate the community on how to better respond to the challenges mental health issues present, build resilience, reduce stigma associated with mental illness and promote mentally healthy communities.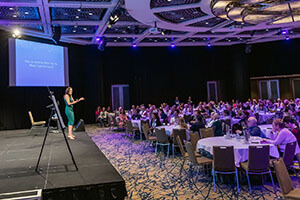 Mental Health Week
Mental Health Week is a national week celebrated each year in October around World Mental Health Day on October 10.
Mental Health Week in WA has been running for more than 50 years, and is coordinated by the Western Australian Association for Mental Health (WAAMH) with the support of the Government of Western Australia, Mental Health Commission and Lotterywest.
Visit mentalhealthweek.org.au for more details