The wisdom of lived experience: Turning pain into progress
With a positive energy that lights up a room, you'd never guess Kathy was once on the brink of despair. The successful mother of four began her mental health journey as a teenager, when she was admitted to hospital in the hope of finding lasting recovery for a complex eating disorder and symptoms of trauma.
Unfortunately for Kathy, her doctor didn't instil a lot of hope and instead, inflicted further harm. She was told her condition would have to be managed for the remainder of her life and received punitive treatment. While Kathy followed the advice given, she silently made the decision to hide her internal distress from those around her for many years and became reluctant to reach out for support.
"The treatment I experienced was damaging. While I made it through, I struggled into adulthood, encountered relationship challenges, and ultimately ended up in financial distress due to a range of factors, including domestic violence. I got to the point where I was juggling lots of challenges and motherhood – which of course exacerbate and contribute to mental health." Kathy said.
Looking back on her experience now, she wonders how different her recovery journey might've been, had she received the care she so desperately needed at age 12. If only her doctor or care givers had understood the modern principles of mental health, such as trauma informed practice and resilience building.
She explains that her children became her driving force to "dig in deep" and tenaciously pursue recovery, with an underlying faith that her diagnosis wasn't permanent and that positive change was possible.
"I think it's important to have something to recover for. The turning point for me was becoming a mum, but also finding a job with purpose. Helping others has made me feel more worthwhile as a person and I am continually learning about wellbeing."
After years of coping as best she could, she was offered an opportunity to share her lived experience as a group facilitator for an eating disorder program. She found the work built her self-esteem, helped her find purpose, solidified her recovery, and put her on a career path as a lived experience advocate / peer specialist. Since that time, Kathy has worked across public and private hospitals, community services, women's health, and in 2022 joined the peak association for community mental health in Western Australia as its first Lived Experience Coordinator – a new role leading a state-wide program to strengthen the lived experience workforce.
The lived experience workforce
Lived experience workers share their unique journey of recovery and healing to identify critical needs and opportunities for system-wide improvements. In recent years, the Australian Government has made a commitment to build a lived experience workforce to help inform investment priorities and policy that will lead to service improvement.
The Western Australian Association for Mental Health (WAAMH) has a long history of partnering with the lived experience stakeholders for meaningful system reform, and Kathy's role was created to help the organisation achieve its long-term vision of a thriving lived experience workforce. WAAMH's membership includes people who identify as having a lived experience, and lived experience representation at the Board level is enshrined in our rules of association.
"Community-based services provide opportunities for deep healing and significant recovery. These types of services tend to focus on the human approach, and we know that relationships are key to recovery. They also look at the wider picture and include creative ways for people to find their own personal best life. I wanted to work with WAAMH as it's the peak body representing organisations that understand and provide truly recovery-oriented supports.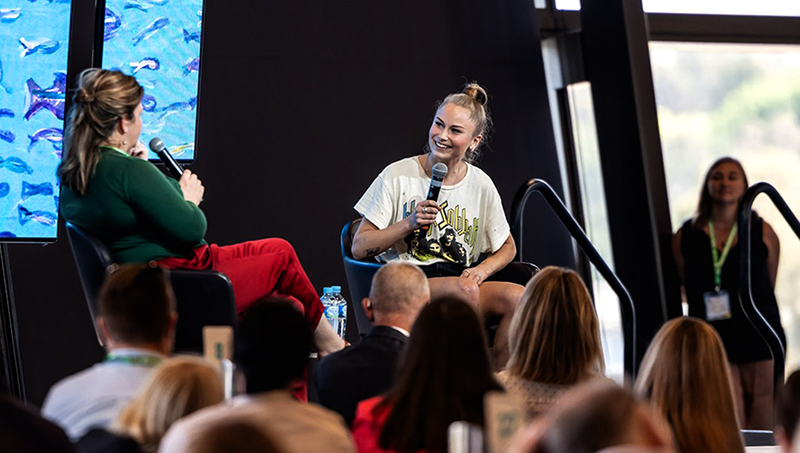 "My role as the Lived Experience Coordinator is about utilising the wisdom of lived experience voices to achieve sector reform. My dream is that all people receive trauma-informed approaches wherever they may seek support and regardless of any circumstances they have found themselves in." Kathy said.
The Lived Experience Speaker Program is open to Western Australians inspired to transform their lived experience of mental illness into meaningful outcomes that will lead to positive change. Participants decide whether it's for personal sense-making purposes, or to share their experiences more broadly.
The program has flourished since 2022, leading to a group of ten Lived Experience Speakers, sixty course graduates, and many more people expressing interest in upcoming courses. There has also been a co-reflection group and in 2024 there will be opportunities for people to attend a workshop on Engaging Lived Experience, particularly designed to support organisations to embraced the lived experience workforce.
"Including the lived experience is powerful, people feel like there are possibilities out there for them, that their voice is important, and their expertise is valuable. It provides a sense of belonging and connection that is so nourishing. They could be a part of improving the system or motivating others. When people feel empowered, everything improves." She said.
Image: Top row left to right - Lived Experience Speaker course graduates receiving their certificates from Kathy Greenwood, Lived Experience Coordinator (Kathy & Kim; Kathy & Nicola, and Kathy & Stacie-mei). Bottom row left to right (images 1-2 are activities, and image 3 features Kathy with CARE Hub Coordinator, Eimear Boland at an event.
Integrating lived experience across the health care system
Since the national inquiry into mental health by the Productivity Commission in 2020, there has been greater recognition of how those with a lived experience of the mental health system can help to shape the policies and programs that affect them, including the National Lived Experience (Peer) Workforce Development Guidelines 2021, and most recently the establishment of two national mental health lived experience peak bodies in 2023. In response to the changes, there are more paid positions for lived experience workers to help service providers improve support.
"Mental health includes every experience in life, everything that anyone goes through in life is going to impact their mental health, so being inclusive and bringing together as many people as possible allows opportunities to learn from one another. It also helps to identify where there are gaps in service so policymakers can be informed about what needs to be addressed ." Kathy said.
Caring for the carers
With an increase in the lived experience workforce throughout Australia, it will become important for these workers to maintain mental health and wellbeing. Especially since research suggests those working in mental health experience a high rate of burnout.
Meaningful work, creating a sense of belonging, enabling leadership, providing supports, and managing expectations are all proven ways to reduce burnout, and these are also elements of the co-reflection group where participants join other supportive colleagues who work in designated lived experience roles.
"I think I learned early on that to do the work that I was starting to enjoy, I needed therapy, and so for years now I've always had a therapist. I also realised I needed to be very strong on all the basics, like sleeping, eating, exercising, resting, enjoying myself, and getting enough nature.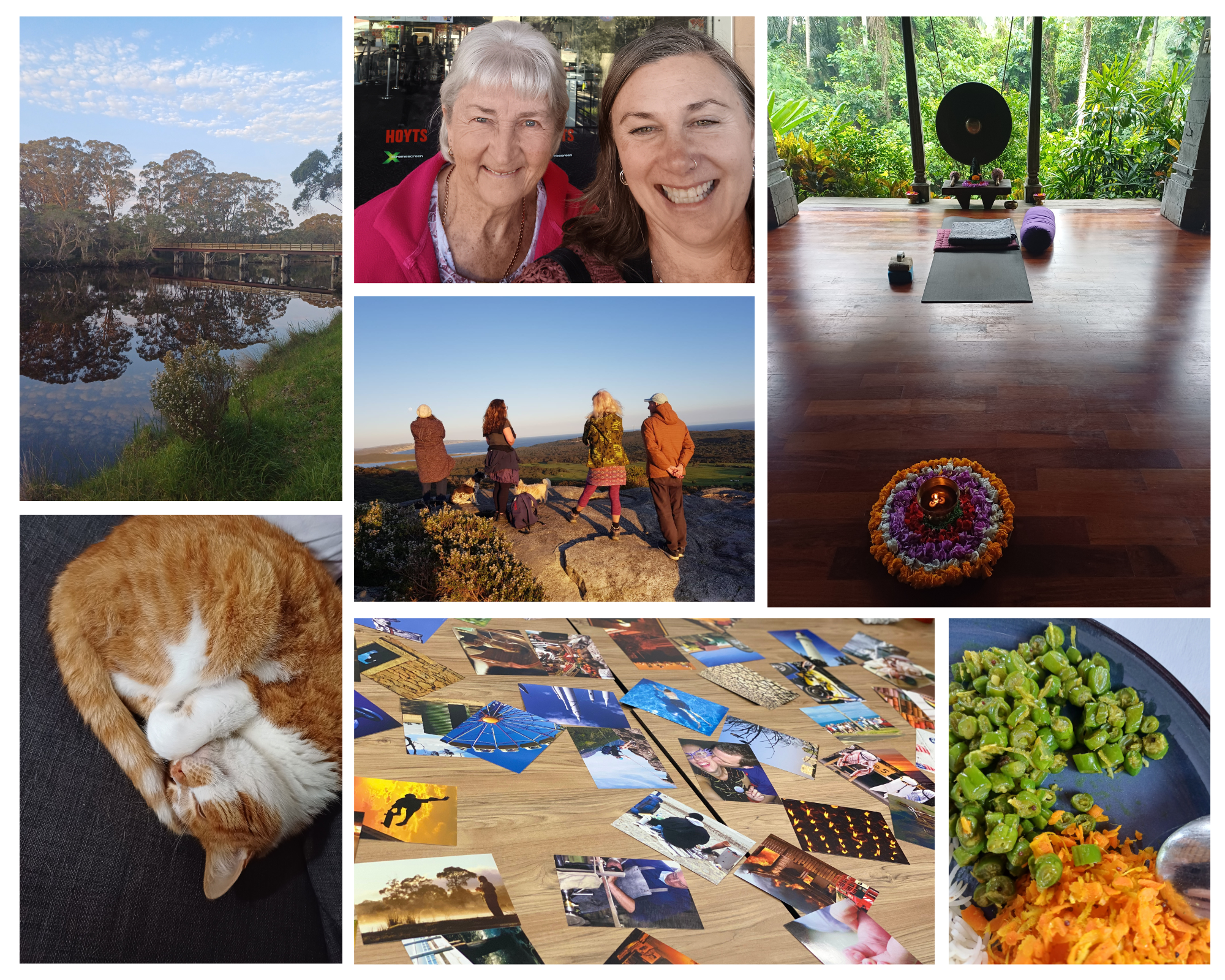 "I prioritise work life balance and hold a separation between my work and personal life. For example, on weekends when I'm with my kids I don't do any work at all. I separate those parts of my life, so they don't overwhelm me. I think these days, work itself is a great part of my life. I find my role at WAAMH very stimulating intellectually and nourishing emotionally. I've always loved being a member of a team."
WAAMH's lived experience program is built on an appreciation for diverse voices and respect for human rights. Kathy also encourages everyone to a dose of self-compassion.
"The main things I consider important include being honest and real, having self-awareness, knowing that if I'm struggling, it doesn't mean I can't work, but I need to work in a way that is authentic about that. Just humanising it all." Kathy said.
Transformational growth
Kathy's firsthand experience of the mental health system enabled her to become a change agent, drawing upon her own experience to change the system and help others. WAAMH's Program enables others to make sense of their experiences and become agents of change, to promote and educate more about compassionate and person-centred care.
"I developed a sense of pride when I started using my life experiences in my work, which has never gone away.

"I learned about the power of kindness and the idea that sometimes you need someone else to see your potential. People believed in my potential, and it helped me believe in myself.
"I'd love to see more opportunities for people to share their lived experience." Kathy said.
Kathy's own journey of recovery took courage, hope, and the self-belief. She acknowledges that positive mental health and wellbeing takes a lot of work, and was able to foster a sense of wellbeing with several holistic supports, a job that has personal meaning and purpose, quality time with the people she loves, rejuvenating her body and mind with Yoga, accessing supportive therapy, maintaining a healthy diet, and a daily dose of self-reflection and gratitude. Despite the pain in her younger years, she has now become a beacon of hope for others and was able to transform her pain into progress, where she has become a leader in the lived experience field in Western Australia, advising mental health policymakers and practitioners on a positive path forward to supportive mental health services.
If she could turn back time and share one piece of advice with the doctor she met as scared and confused teenager, she explains it would be to bring a sense of curiosity and hope for recovery to the treatment and look at the whole of person, not just the diagnosis. Also, that working in partnership with those who have a lived or living experience of mental health can change lives for the better.
About WAAMH's Lived Experience Program
WAAMH's Lived Experience program comprises of Lived Experience Speaker training, a five-week training course, and a co-reflection group. The next Lived Experience Speaker Training program will commence in September 2023.
The Western Australian Association for Mental Health (WAAMH) is the peak association for community mental health services in Western Australia. WAAMH works towards system-wide improvements in mental health through advocacy, mental health promotion, and workforce development initiatives.
Contacts
Michelle Kelly
Communications Specialist
Email: communications@waamh.org.au
Phone: +61(0)8 6246 3027
Mobile: 0499 007 383
WAAMH's Lived Experience Program
Kathy Greenwood
Lived Experience Coordinator
Email: Kathy Greenwood kgreenwood@waamh.org.au