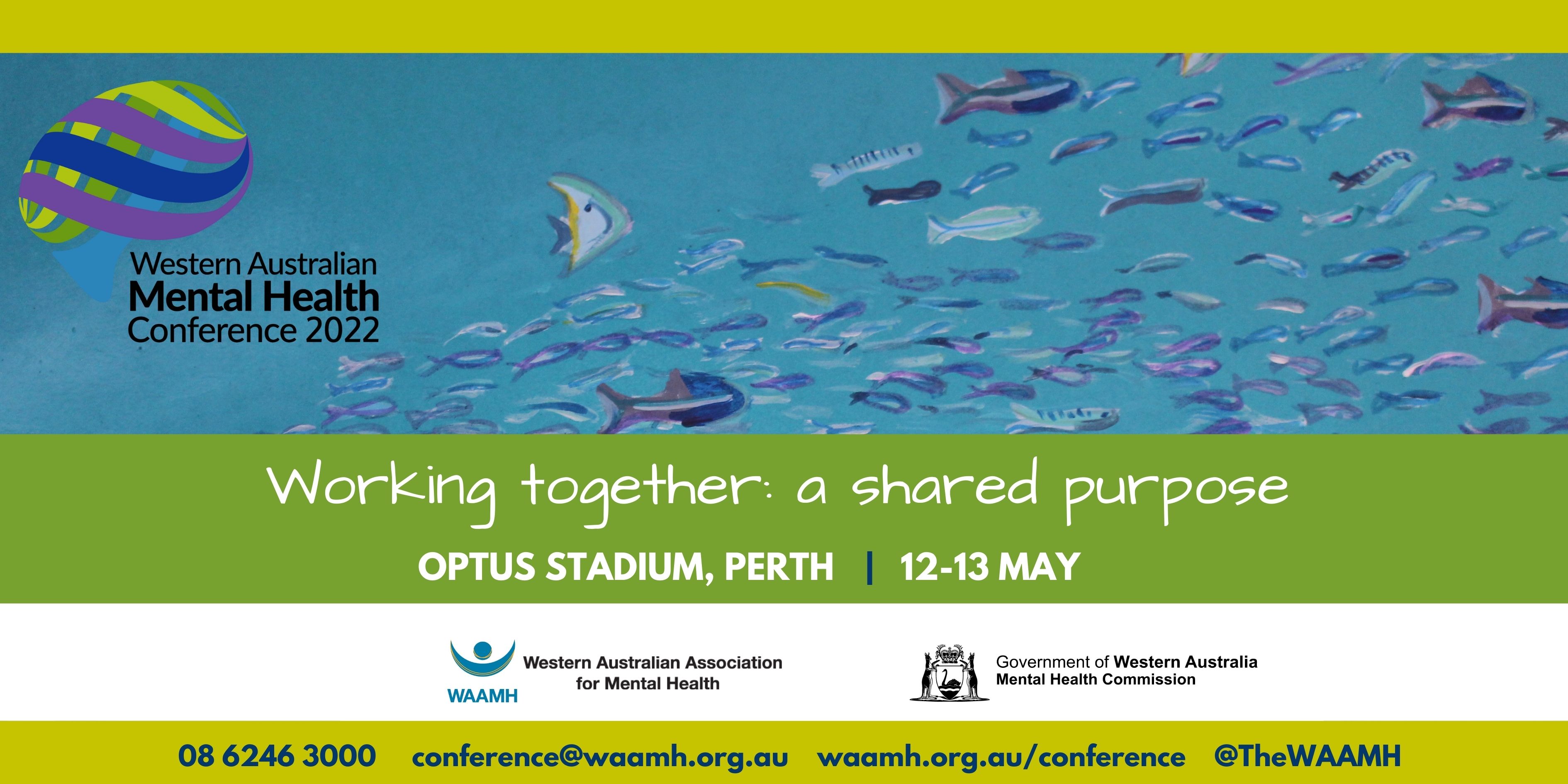 SAVE the DATE!
The fourth Western Australian Mental Health Conference is coming your way on 12-13 May 2022 at Perth's very own shiny new Optus Stadium.
The WA Mental Health Conference is organised by the Western Australian Association for Mental Health, with principal support from the WA Mental Health Commission and support from Lotterywest.

The conference aims to develop, strengthen and support WA's mental health sector, so we can work better together in the interest of the community's mental health.
This event will provide collaborative opportunities for people with lived experience, clinical staff and non-clinical mental health workers; offering the chance to share resources, perspectives and best practices.
In 2022, we will utilise innovative and interactive ways of workshopping and sharing perspectives about how to best to unpack the theories, research and reports into actual practice in the workplace to benefit the people we serve.
We collectively have an opportunity to harness the new practices and technologies implemented through the COVID-19 pandemic to take us forward into the future.
We recognise that a combination of factors, including roles, strengths, and supports within the mental health workforce and in the community, contribute to a person's overall mental wellbeing and recovery journey.
Therefore it's vital they all complement each other and work effectively together for this shared purpose.
Conference content will cover practice issues such as:
Addressing stigma and discrimination

Co-occurring issues, including alcohol / drugs, neurodevelopmental disorders and psychosocial NDIS

Peer workers and building the lived experience workforce of the future

Looking after our workforce: recruitment, retention and skills development

Carers carrying the burden - supporting and empowering those who care for others

Equipping community and workplaces with mental health practice skills and strategies for all

Utilising technology to offer long distance support and relieve administrative burden.

Keep in touch
Early bird registrations and partnership opportunities to feature at the conference and help shape the content are coming soon, but until then, you can subscribe for updates here so you are the first in the know of any news or developments.
---