Lived Experience Speaker Training project helps to build the peer workforce
In December 2022, the Western Australian Association for Mental Health (WAAMH) concluded its first round of the Lived Experience Speaker Training project, which proved to be a great success. The project ran across five months with about 30 participants, of which most shared their final presentations to an audience of WAAMH staff and guests. For many participants, it was the first time they had ever spoken about their experience, while others already do public speaking work and wanted to polish their story.

Aim of the project and what was involved:
The project aimed to provide an opportunity for people with lived experience of a mental health challenge as a consumer, carer or family member to explore what they had been through and obtain some guidance and support to assist them in speaking in a way where they felt empowered and in control of sharing their story.
The training was designed to make participants feel confident to talk about their experience without re-traumatising them and present a 'key message' about what they'd like to see change or be improved for other people who may have similar experiences of mental health challenges. There is an art to sharing difficult stories with others and this project required the right balance of being conscious of not 'shutting people down' or bringing up too many hard feelings, while at the same time ensuring the topics at the heart of these stories – which can be confronting – were covered.
People who identify as having lived experience have generally been through quite a lot. It is rare to find a person who has been diagnosed with a mental illness who has not encountered many other challenges. Similarly for people who survive abuse or addiction, there is usually a lot more to the experience than just 'one issue'. Therefore, having support and guidance is necessary for constructing a clear, coherent, slightly linear story that doesn't go too deep into the terrible times but rather focuses on the impact the experiences had on the person and how they found their way through.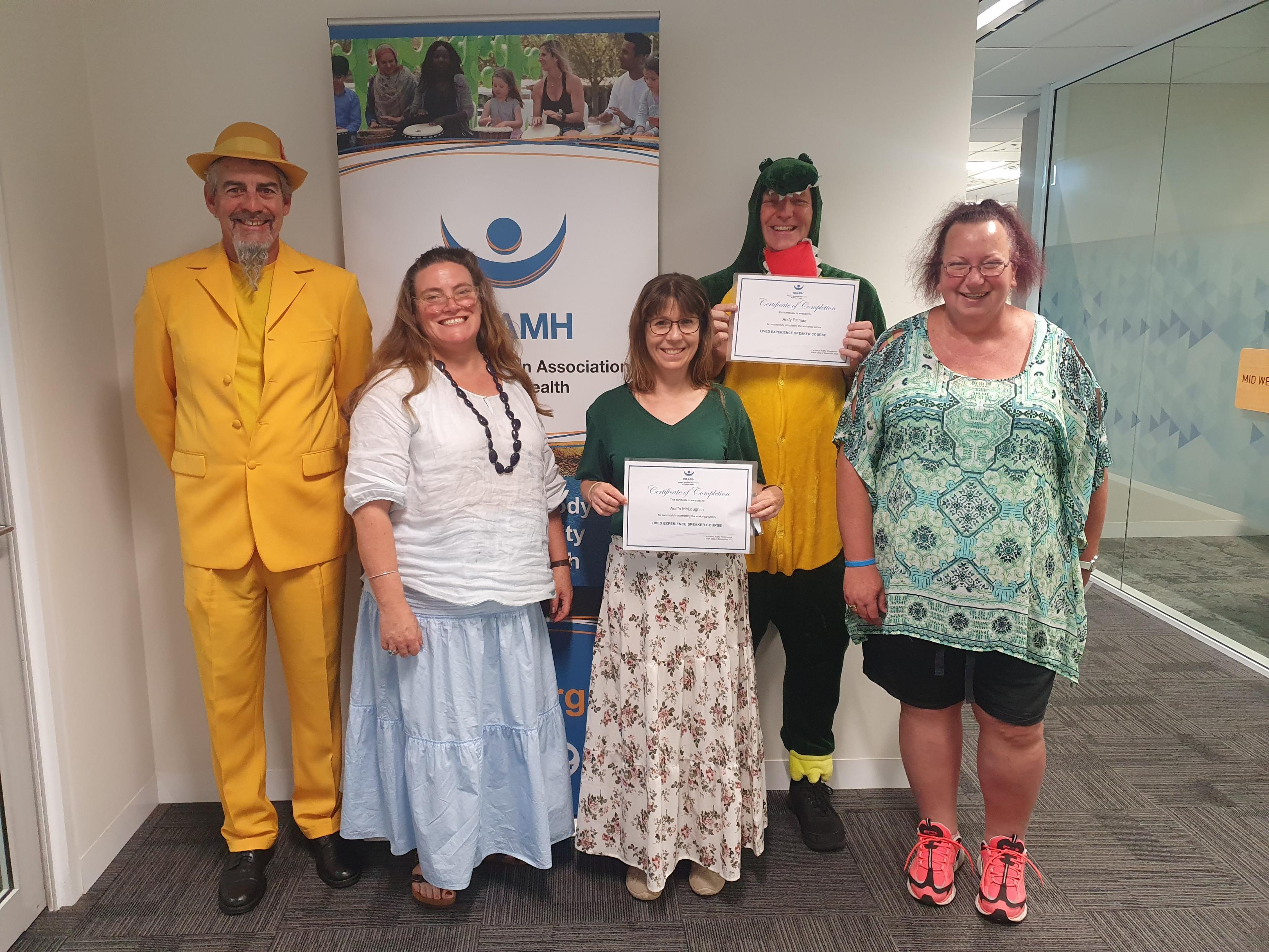 Importance of sharing lived experience stories:
As the lived experience workforce grows, WAAMH anticipates a need for many people to fill roles that require an ability to speak about their personal experiences – for example, peer support workers, systemic advocates and lived experience educators. The ability to share a personal story of a mental health challenge can inspire others on individual and collective levels, leading to improved health care systems. We can all learn so much from lived experience stories.
Outcome of the project and what's next?
Feedback received by participants and audience members was very positive – particularly as participants felt trusted throughout the process and many even formed friendships. WAAMH is planning to hold the training workshops again in 2023, with the next intake already booked out for January and another intake in May which still has availability (although limited, so get in quick).
The project was run by WAAMH's lived experience engagement coordinator, Kathy Greenwood. Anyone interested in participating in the project can contact Kathy directly at KGreenwood@waamh.org.au for more information.
---