Pieces Film Screening
Following the WA Mental Health Conference 2022, the Perth-based, directed and produced film, PIECES will screen at the Backlot Cinemas in West Perth over the weekend on 12 and 13 November 2022.


PIECES is a powerful film about a group of interconnected people living with mental health challenges who undertake an art therapy class that transforms not only their lives but the life of their teacher.
Bringing PIECES to the big screen was a project close to director, Martin Wilson's heart. He made the film to highlight the extraordinary efforts of mental health carers - too often the invisible, unheard champions supporting people close to them with complex mental health challenges.
In making the film, Martin hopes to demystify mental illness, and start conversations that debunks misconceptions and stereotypes that can amplify the stigma, discrimination and isolation experienced by people living with a mental illness diagnosis.
Please be aware this film may contain strong themes and topics which may be distressing for some audiences. Viewer discretion is advised.
Pieces is nominated for 2022 Australian Academy of Cinema and Television Arts (AACTA) Awards for Best Indie Film and Best Costume Design in Film.
Buy your tickets and find out more at: https://www.piecesfeaturefilm.com/
Sat 12 November 6:30pm
https://www.eventbrite.com/e/pieces-tickets-450475192427?aff=ebdsoporgprofile
Sun 13 November 6:30pm
https://www.eventbrite.com/e/pieces-tickets-450475794227?aff=ebdsoporgprofile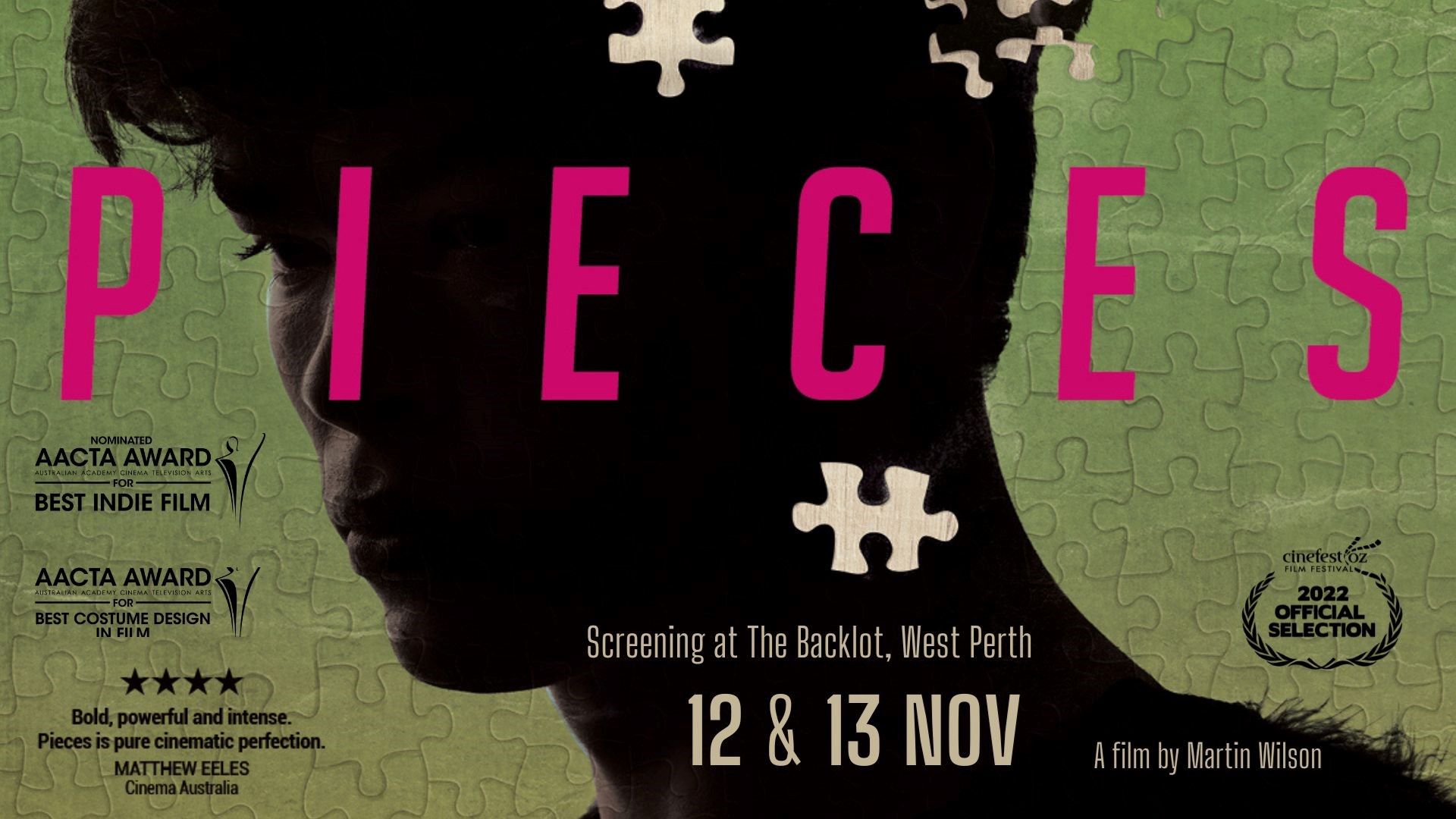 ---