Regional Communities Mental Health Support Needs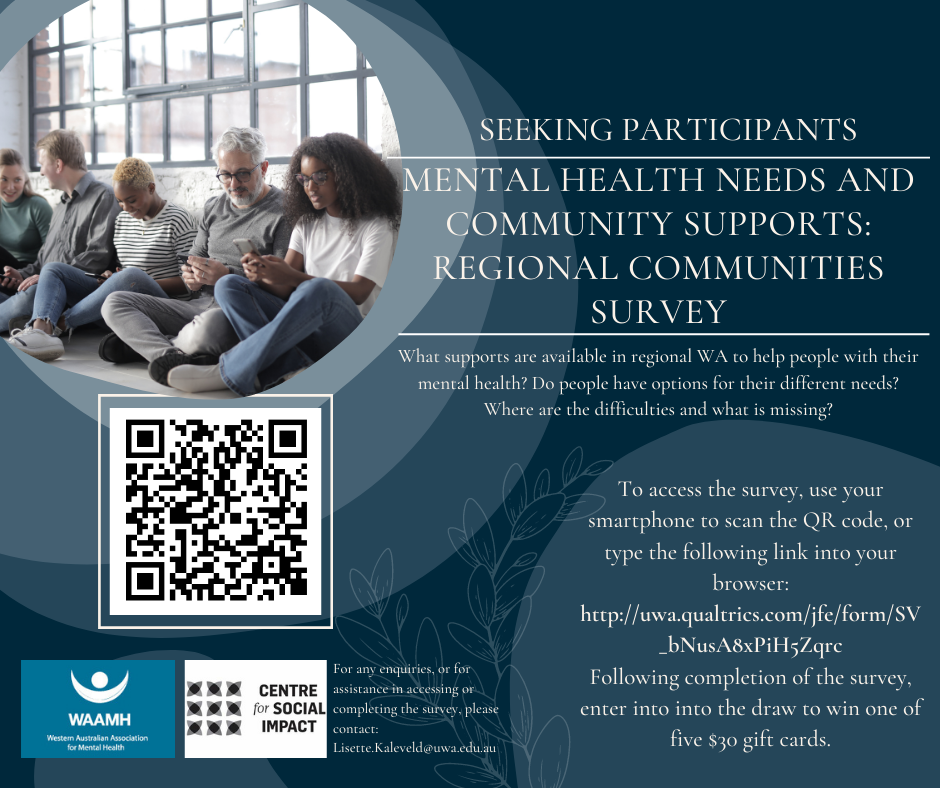 We want to better understand what it is like to seek and receive support for mental health challenges while living in rural and regional WA.
Greater access and choice is a fundamental component of a balanced mental health system that improves people's outcomes and their lives.
We want to know:
- What supports are available in regional WA to help people with their mental health?
- Do people have options for different needs - to assist with social connection, recovery and to live their best life?
- Where are the difficulties and what is missing?
Together, we are seeking the views of mental health and alcohol and other drugs consumers, carers and family members, service providers and any community members with an interest in mental health or their community.
This survey is open to anyone living in WA; over 12 years old (or 12-18 years with parental consent); and takes around 20 minutes to complete, plus you can remain anonymous. We look forward to hearing your views and experiences.
---