Organisational Development Program (ODP)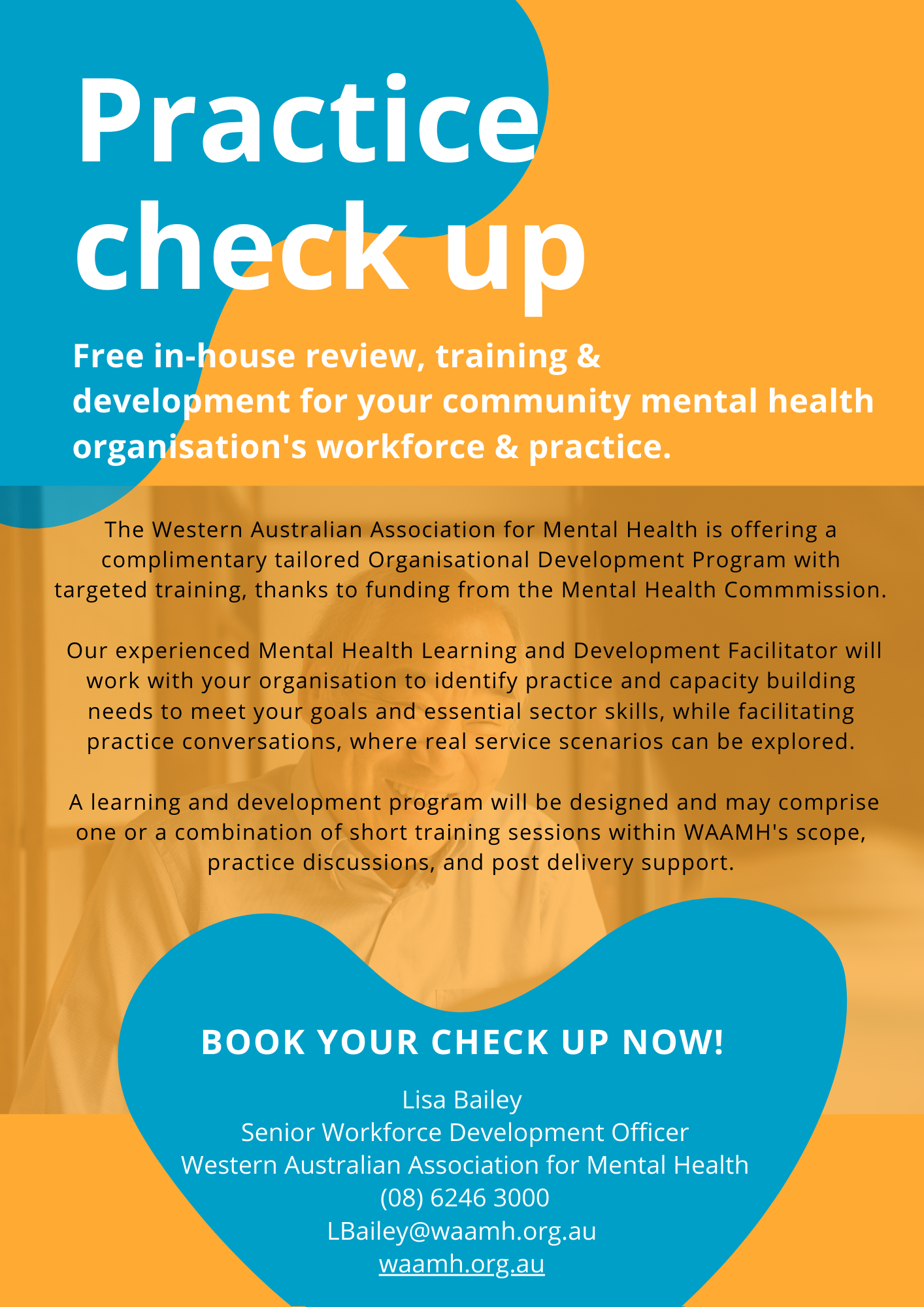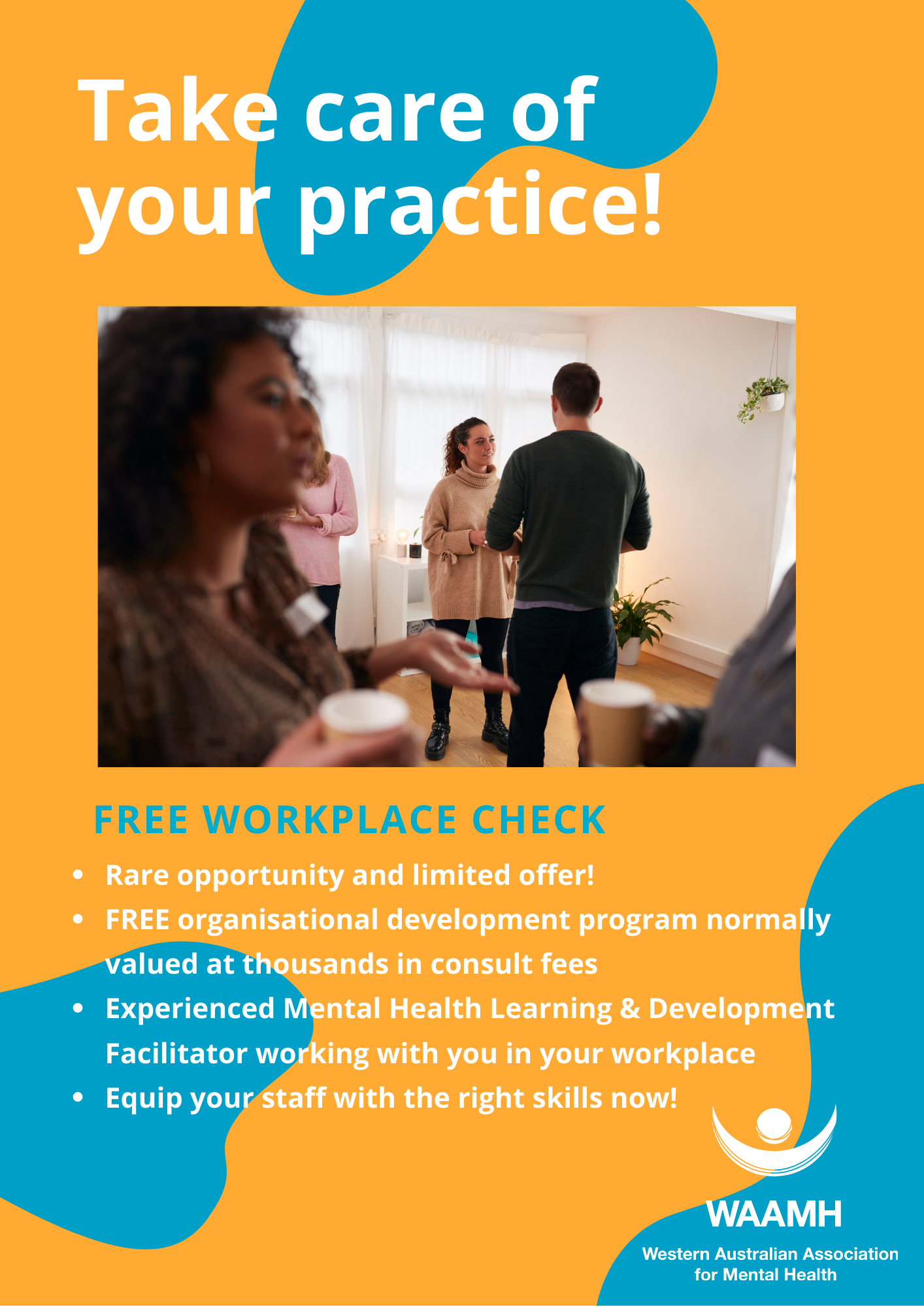 The ODP comprises free tailored and targeted training and workforce development support to community mental health organisations. The program is available to organisations who are funded by the Mental Health Commission and who might not otherwise be able to access fee-for-service professional development opportunities.
Organisations may choose from WAAMH's extensive range of training courses and may choose face-to-face or online integrated learning (or a mix of both) as a mode of training delivery. Courses are delivered directly to each organisation rather than workers attending 'open' calendar event training. Post training support is available to organisations to translate learnings into practice.
The ODP is a 12-month pilot program funded by the Mental Health Commission as part of its initial allocation of funds that accompanied the release of the Mental Health, Alcohol and Other Drug Workforce Strategic Framework 2020-2025. The Framework aims to guide the growth and development of an appropriately qualified and skilled workforce that will provide individualised, high quality mental health and AOD services and programs for the Western Australian Community.
The expected outcomes of the ODP are:
Improved access to training by organisations who currently face access barriers
Increased levels of worker knowledge of key practice concepts
Increased levels of reported confidence and competence in applying learning to practice
Improved practice in organisations that need additional support to meet quality and contemporary practice and core competencies
For more information on the ODP, please contact WAAMH on (08) 6246 3000
---