Welcome to Country
Please note: Aboriginal and Torres Strait Islander peoples should be aware that this page may contain or link to images, voices or names of deceased people.
Welcome to Country is a ceremony that formally welcomes people to the land. It is an important cultural protocol that is 40,000 years old, dating back to the Dreamtime, and it is deeply respected by Aboriginal people.
Incorporating Welcomes to Country and Acknowledgements of Country into events shows awareness of and respect for the traditional owners of the land where the event is being held. It can help to build relationships with local Aboriginal people and to increase awareness of Aboriginal culture and protocols within the wider community. It also publicly recognises the ongoing connection of Aboriginal people with their country.
A Welcome or Acknowledgement can add depth of meaning and help set the context for a meeting or event. During WAAMH's experience of the Looking Forward Project, the Elders Welcomed the team each meeting. Connecting the work of the meeting with the resilience and contribution of Aboriginal people reminds us of the importance of engaging with Aboriginal peoples in meaningful ways and their centrality to the success of the work.
In our work with the Looking Forward Project, Nyoongar people offered their thoughts about Welcome to Country. Nyoongar woman, Rose Walley said "The elders are my teachers and mentors. We have to acknowledge the 14 clans, ceremonies, mens' laws and womens' laws. Uncle Charlie's talks draw you in on that journey to country. The Welcome asked for deceased spirits to watch over you. Knowing where your ancestors are and that your families' blood is in the ground, then you can invite someone to look over them."
Looking Forward Project leader, Dr Michael Wright, said "If it is done wrong, it undervalues it to mere lip service. It needs to be done so it comes alive and connects with people."
A Welcome needs to be performed by a representative who has traditional local links to a particular place, area or region. In Perth, a Welcome should be performed by Elders of the Whadjuk Nyoongar people.
The South West Aboriginal Land and Sea Council state, "The act of getting a representative who has traditional local links is an acknowledgement of respect for traditional owners. It is respect for people, respect for rights and a respect for country. The land, waterways and cultural significant sites are still very important to Noongar people. It is an acknowledgement of the past and provides a safe passage for visitors and a mark of respect."
It is appropriate to incorporate a Welcome to Country into major events such as conferences, forums, commemorations, festivals and launches. It is customary for the Welcome to be performed at the beginning of the event. For further information about Welcomes to Country and how to organise a Welcome to be performed by an appropriate person please refer to the Resources section.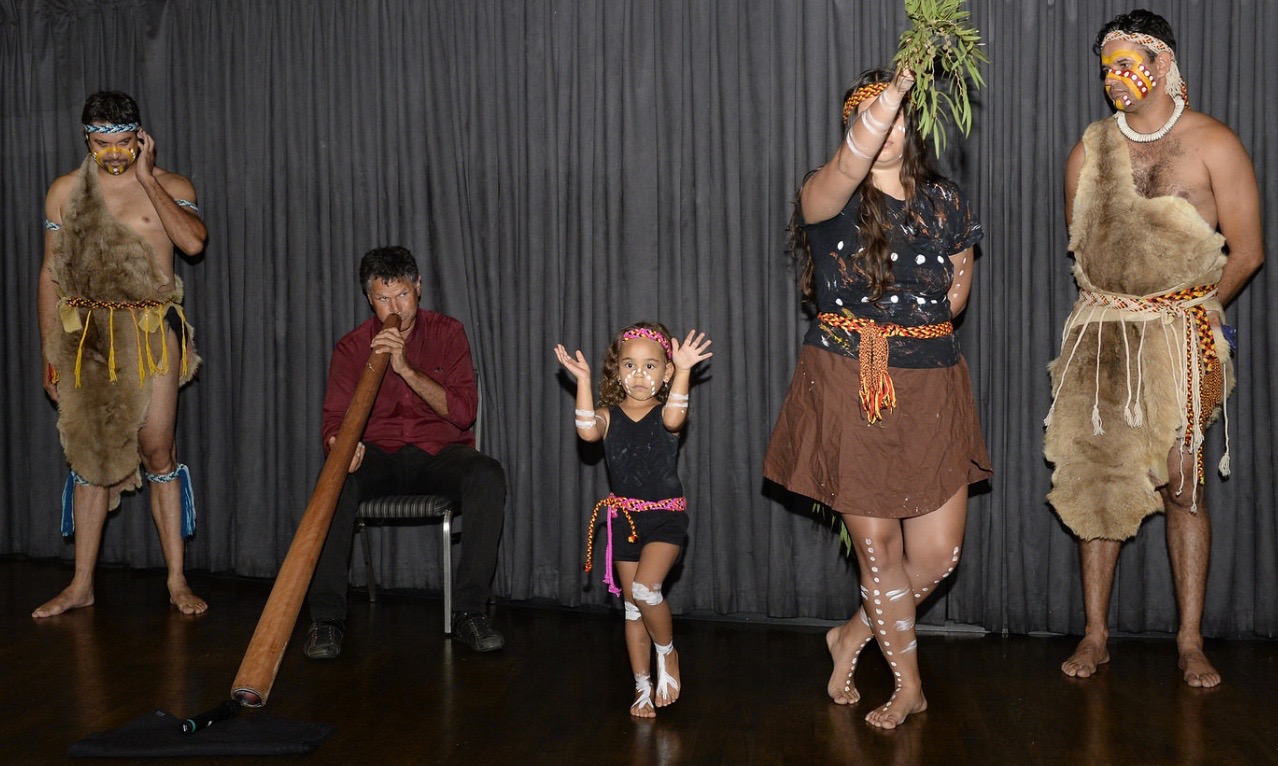 Photo: Mental Health Conference 2016
Learn more:
---