Next Stages
As a deeper trust and relationship developed, and the WAAMH team's cultural and historical knowledge strengthened, the team shifted into a more change-oriented process in partnership with the Elders. This involved the identification of changes required for WAAMH's policies and practices, and the planning of specific activities.
It is WAAMH's hope that, together with the Elders, the next stage will enable a shift beyond 'tokenism' good intentions to the shared desire for real and lasting change that will have a positive impact on Nyoongar peoples' access to and experiences with mental health services.
Recent examples of Aboriginal engagement
During Mental Health Week, 8-15 October 2016, WAAMH partnered with the Looking Forward project team and Richmond Wellbeing to present the Mindijt Kaart Moorditj Kaart Nyoongar forum to a sell out audience. Participants gained insight into the project and a collective story harvesting workshop was held with Aboriginal Elders.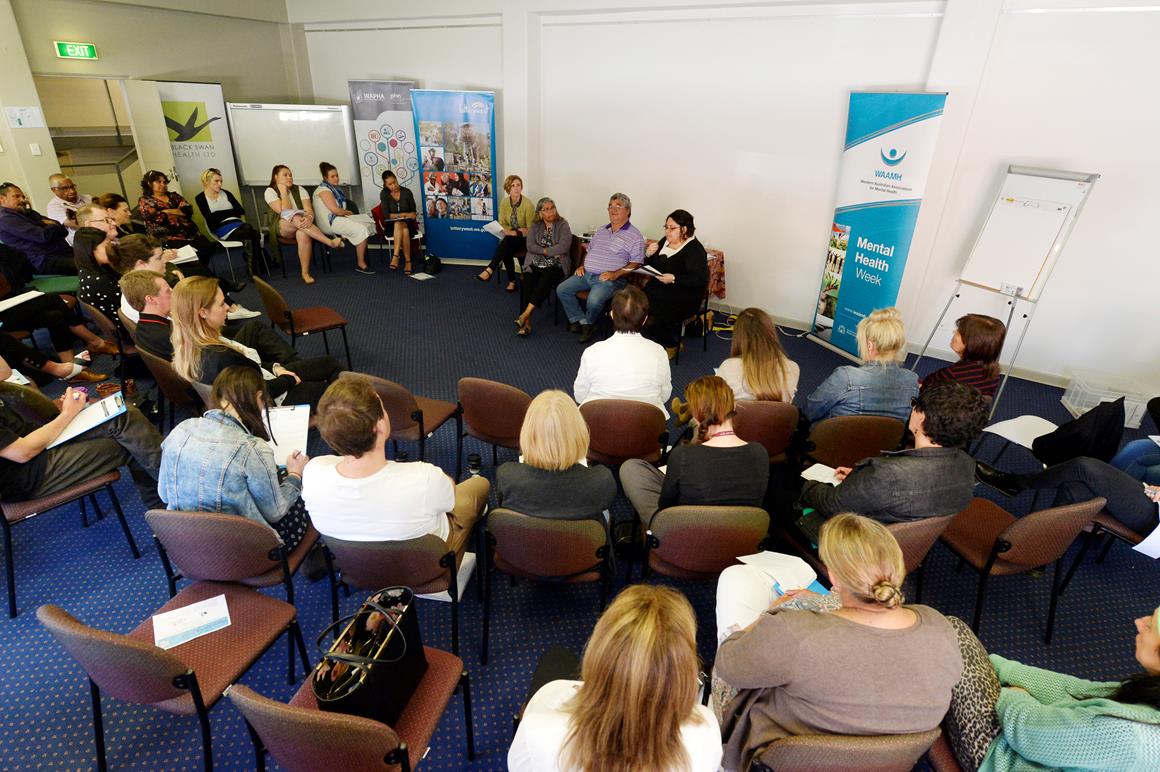 In March 2016, WAAMH held the WA Mental Health Conference at Kings Park. When planning the conference, WAAMH drew on its experience with the Looking Forward Project and learnings from its ongoing partnership with Aboriginal Elders, Uncle Charlie Kickett and Auntie Helen Kickett.
Uncle Charlie and Aunty Helen were invited to be Conference Elders and Aboriginal Ambassadors for the whole event. Additionally, a number of Aboriginal people and organisations were part of the Conference Reference Group that helped to advise and shape the conference from the ground up.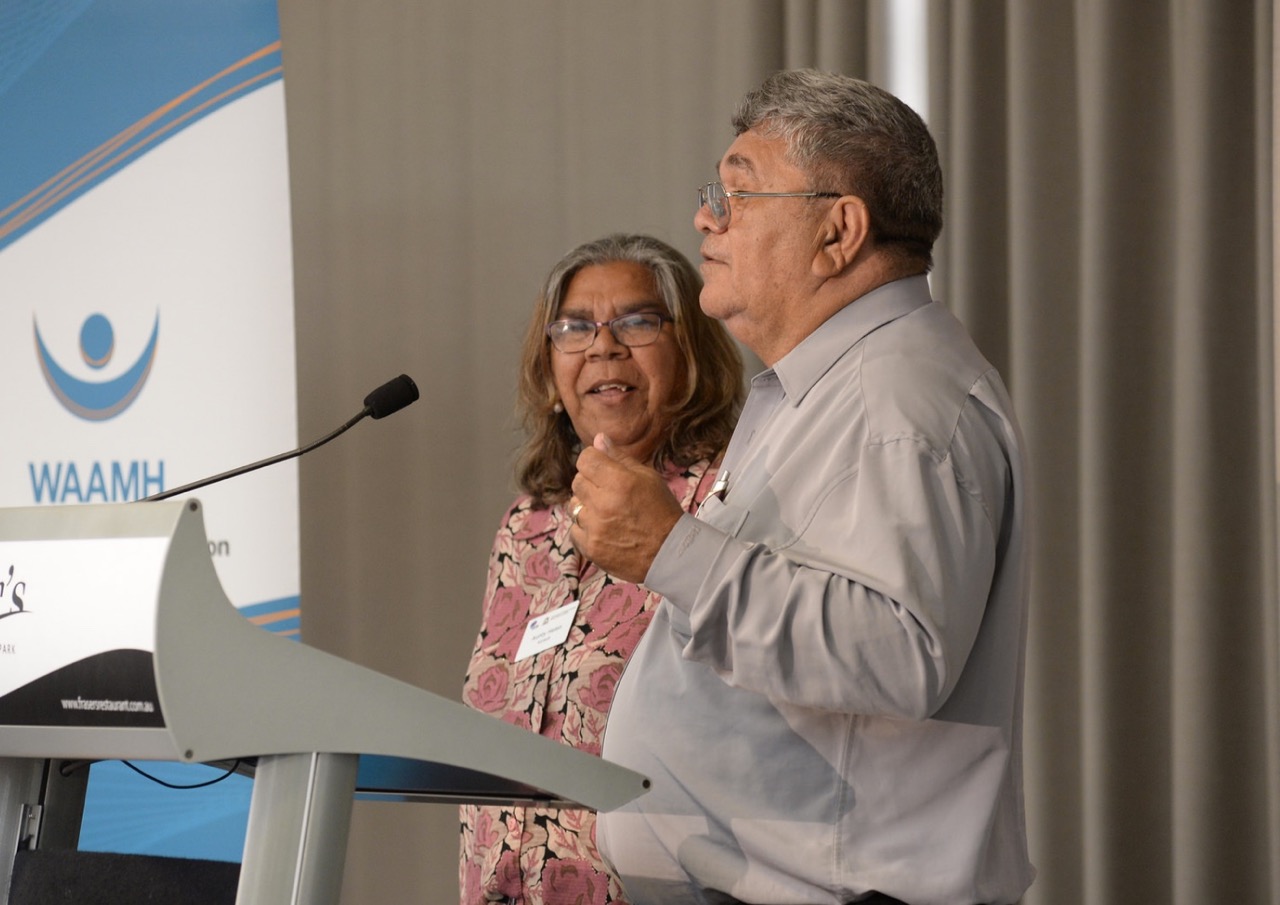 Photo: Uncle Charlie and Aunty Helen Kickett speaking at the Mental Health Conference 2016.
As part of the conference, an Aboriginal Mental Health Yarning Circle was held. This Aboriginal-led event, inspired by WAAMH's participation in the Looking Forward Project, invited delegates to gather with Aboriginal Elders and community leaders and yarn about some of the many complex mental health issues facing Aboriginal Communities.
During the conference, ABC News conducted several interviews and published two articles about the high rate of suicide amongst Aboriginal people, and the system and service changes that need to be made so that culturally sensitive services are delivered. Click on the links to read the interviews with Uncle Charlie Kickett and Ingrid Cumming.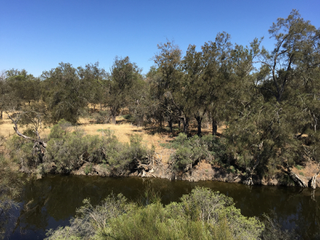 Photo: The WAAMH team visited York with Aboriginal Elders in November 2015.
Learn more:
---