Partner with us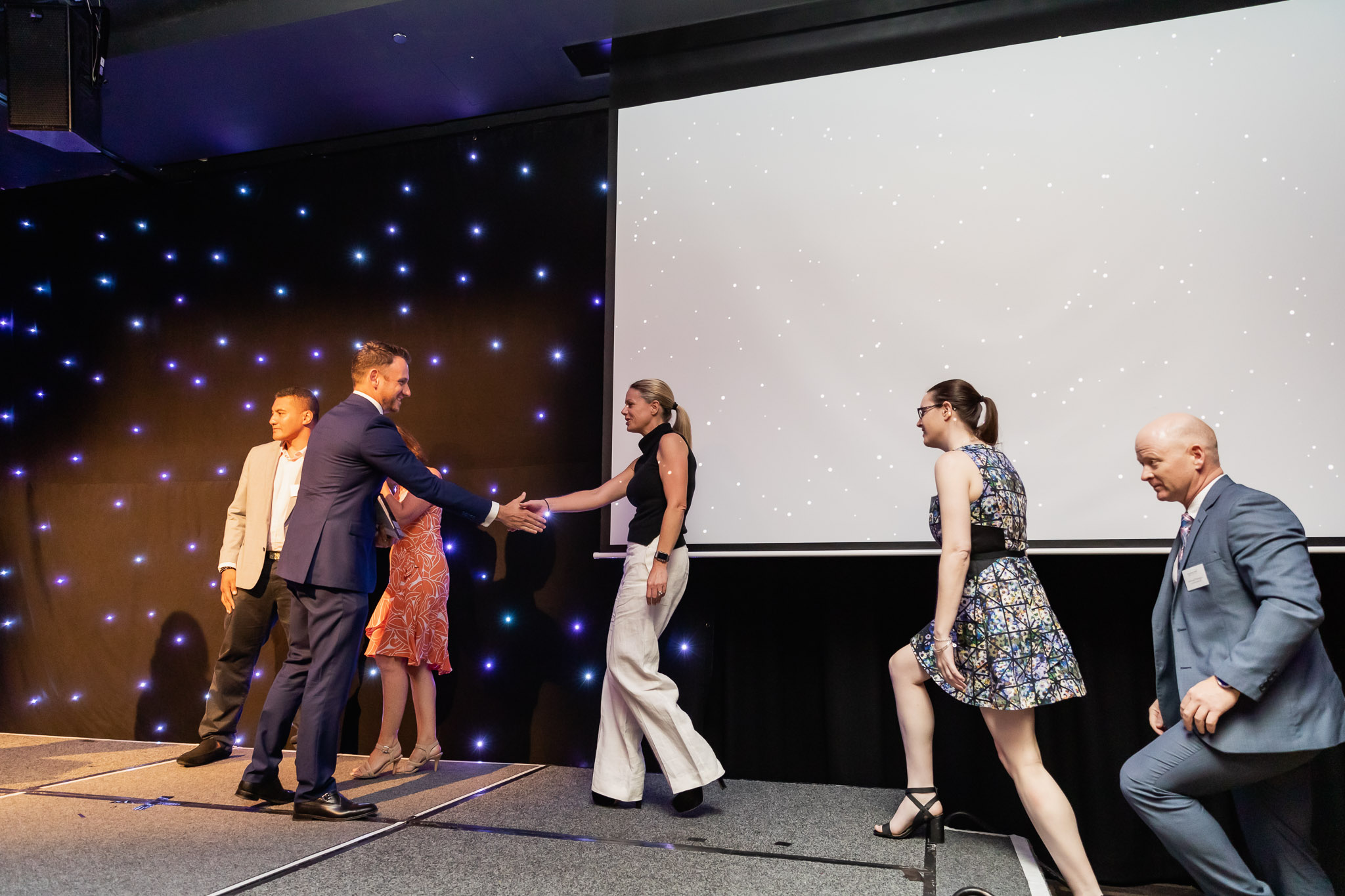 Play a bigger part in the 2020 Western Australian Mental Health Awards by sponsoring a category and showcasing your business or group as a community-minded organisation committed to building a more mentally healthy State.
Award categories include:
Organisations are invited to select a category to become a naming rights sponsor for any one of the eight the WA Mental Health Awards categories. The cost to sponsor a category is $3000 excl. GST.
The Awards ceremony itself is expected to attract around 180 people plus significant exposure opportunity will exist through online marketing and media opportunities in the lead up to the event, the call for nominations and announcement of finalists. By partnering with the Awards, extensive profiling opportunities will exist to strengthen
your organisation's brand alignment and reach. A dedicated Account Manager will work with you to ensure all sponsorship benefits are delivered.
These sponsorship benefits include:
- Naming rights sponsor to the award category (select a category that aligns best with you over the page)
- Company logo on the trophy and big screen at ceremony when presenting the award to category winner
- Opportunity for a company representative to present the award to the category winner on stage at the
ceremony in November 2020
- Four complimentary tickets to the WA Mental Health Awards ceremony and celebration function
- Organisation verbally acknowledged at the event and mentioned in all references to the relevant award category
- Opportunity to nominate an executive level representative to act as a judge during the judging process
- Volunteering opportunities available for your staff
- Company logo and name featured in event program and any relevant printed marketing collateral related to event
- Company logo, with click through to your website, applied to all digital marketing material throughout the awards campaign between now and December 2020.
This includes but is not limited to: WA Mental Health Awards webpage, including the category information page, nomination guide and online nomination form,
electronic newsletters and announcements, posters and flyers, digital advertising, VIP invitations, sponsor loop on digital screen at ceremony event.

Please note: Sponsors are welcome to purchase extra tickets to the Awards Ceremony and Celebration event additional to their sponsorship package.
Please note an organisation can not sponsor a category they wish to nominate for

Want to know about becoming a Sponsor for the 2020 Mental Health Awards?

Talk to us:
Western Australian Association for Mental Health
P: 6246 3000
E: soliver@waamh.org.au

---